If you sign in to e-maktab using standard authentication (username and password), you can turn on 2-factor authentication. 2-factor authentication makes it difficult for somebody else to sign in as you. After you enter your password as usual, you'll be asked to enter a 6-digit passcode. You can get the passcode from a 2-factor authentication app installed on your mobile device.
The apps below can be download for both iOS and Android
1. Authy
2. Duo
3. Google Authenticator
If you want to get your passcodes from a 2-factor authentication app, install one on your mobile device before enabling 2-factor authentication in e-maktab. The app displays a valid passcode on the opening screen. You typically get 60 seconds to use it before it expires, then the app displays a new passcode for you.
NOTE: Please do not enable 2 factor on accounts that you have setup as generic to share with other people. Sharing one account details with multiple people is HIGHLY not recommended.
Enabling 2-factor authentication
1. Login to your e-maktab account
2. Click on the book icon on top right hand corner and this will open up a side panel
3. Click on username and this will take you to your profile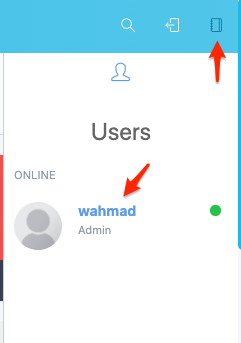 4. Click on the Edit button on the top right corner
NOTE: Make sure a 2-factor authentication app is installed on your mobile device. Some examples of the apps are listed above.
5. Now, click on the green Enable Two Factor button
6. Now open up your 2 factor app on your mobile device, add a new account (this may be different for different apps) and scan the code that you will see on the screen.
7. Once scanned and successful , the app will display a 6 digit passcode, please enter the passcode in the field which says Verify Token and click Update
Note: If the code fails, please try with a new code. The code on your device will refresh every 60 seconds.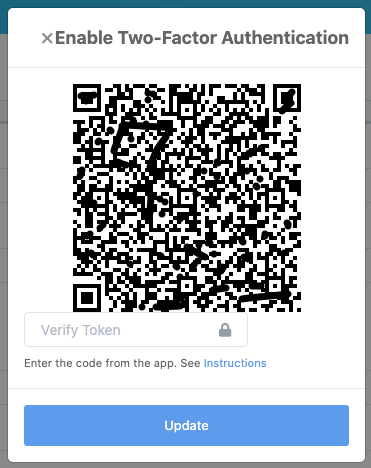 8. If everything went ok a success message will be displayed saying that you enabled 2 factor authentication.
9. Now when you login again, you'll need to enter your username, password and the 6 digit code from the 2 factor app you setup in STEP 6.
Disabling 2-factor authentication
1. Follow STEPS from 1-4 from the instruction above
2. Click on the red button that says Disable Two Factor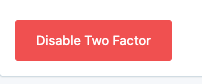 3. Now open up your 2 factor app that you used to setup the 2 factor, select the account (if you have multiple ones) and enter the 6 digit passcode on the screen into the field where it says Verify Token
4. Click on Update button to disable 2 factor